A New Ritual

collection, clay, wood, concrete
2018-2019

When we think of classical Chinese ritual objects, crafted bronze vessels, jade discs and porcelain pieces come to mind. However, for almost the entire first millennium CE (approximately 200 BCE-1200 CE), ritual Chinese paraphernalia were mainly discussed in texts and illustrations. The most comprehensive book of such illustrations is the Sanli Tu, which translates in English to Illustrations to the Ritual Classics.
A New Ritual is a one year long project which reinterprets and formally reimagines nine ancient ritual objects illustrated in the Sanil Tu. Using the vague illustrations as inspiration, A New Ritual represents various object typologies and employs a wide range of materials. All nine of the objects intimate various ritual performances–from burning incense to the slow purification of water–and together foreground an experience of the present that emphasizes our relationship to our material world.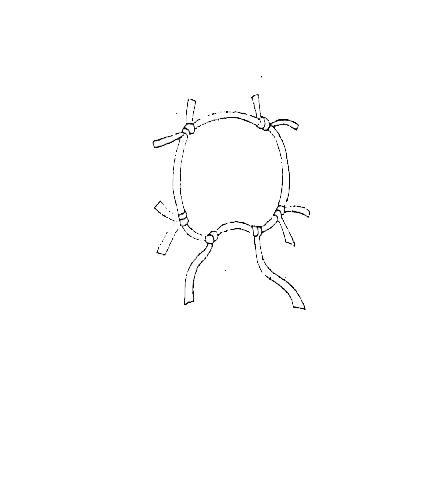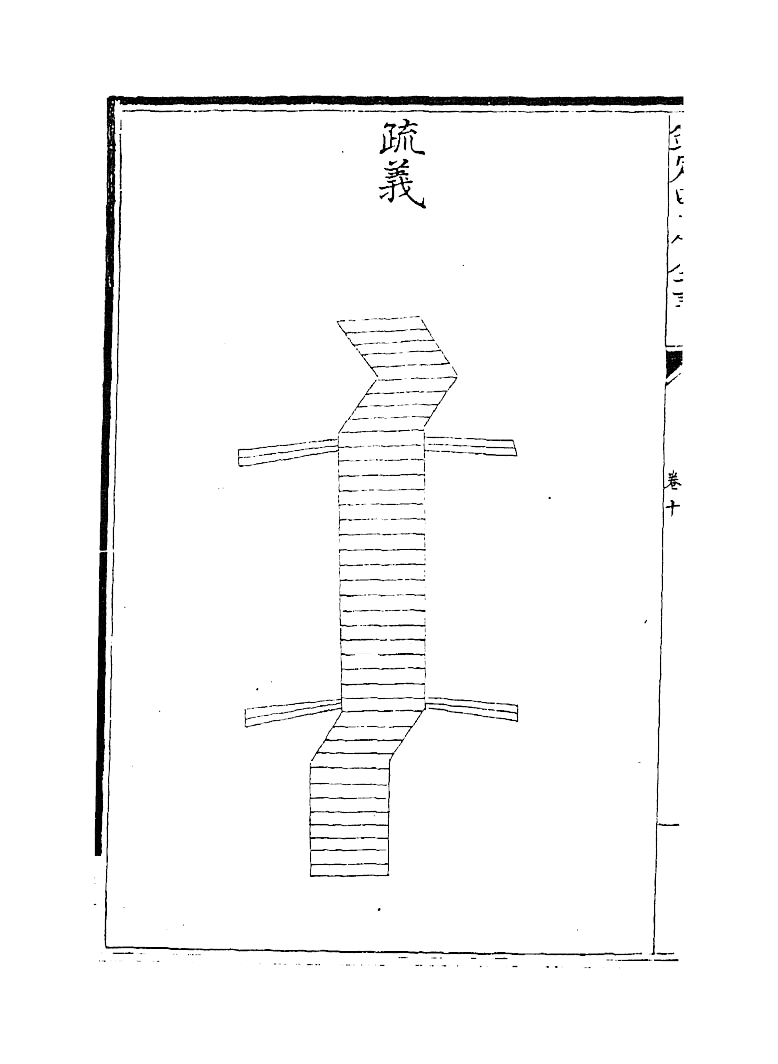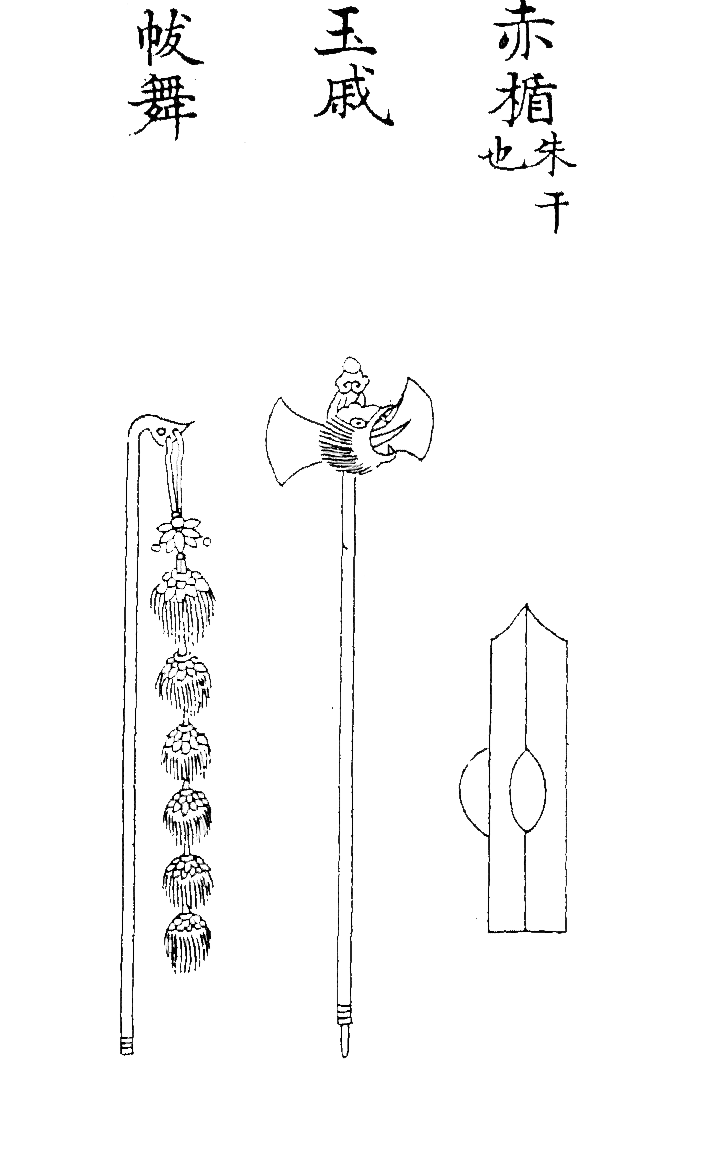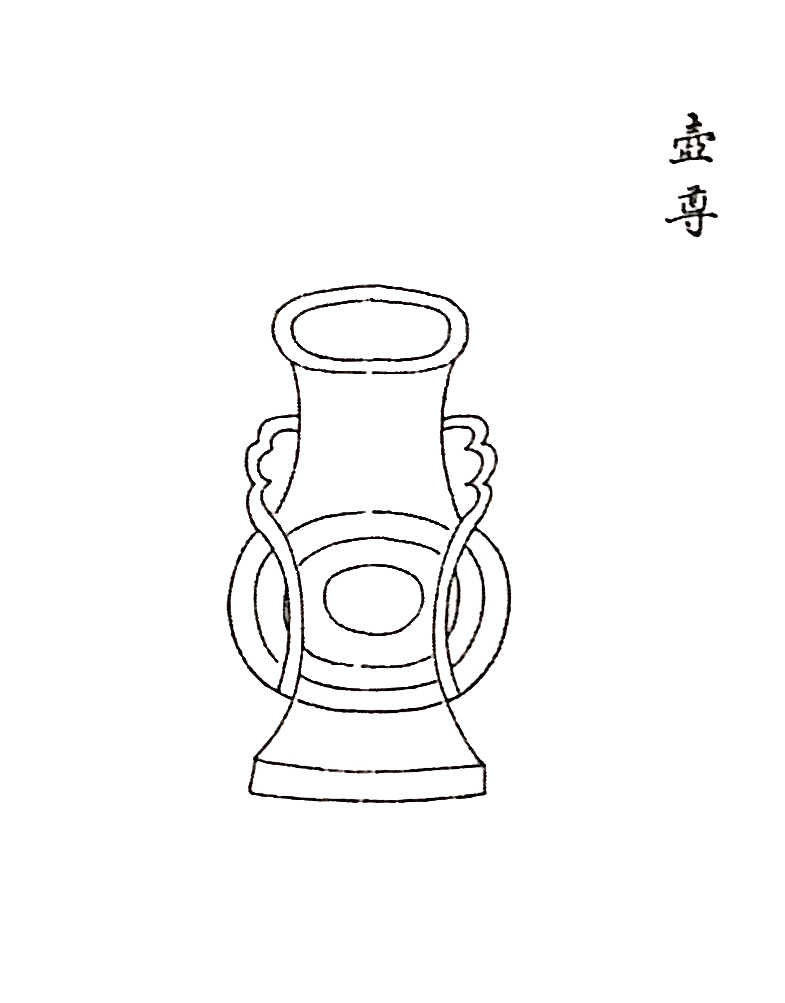 It comes down to us in the version from the Song dynasty by a Professor called Nie Chongyi(948-964), he was commissioned by the emperor to redesign the ritual objects for the court according to six earlier editions before Song dynasty. These comprised 43 types of vessels and 10 types of jades. But there are little archeology evidence of how many of them had been made, it has become a mystery.
After digging more into the ritual meaning behind these mysterious objects, I pay close attention on how my contemporary identity, my industrial design background, my cultural identity as a Chinese and my overall experience will influence my interpretive process.
The first collage I made imaging the materiality and typology of the original objects.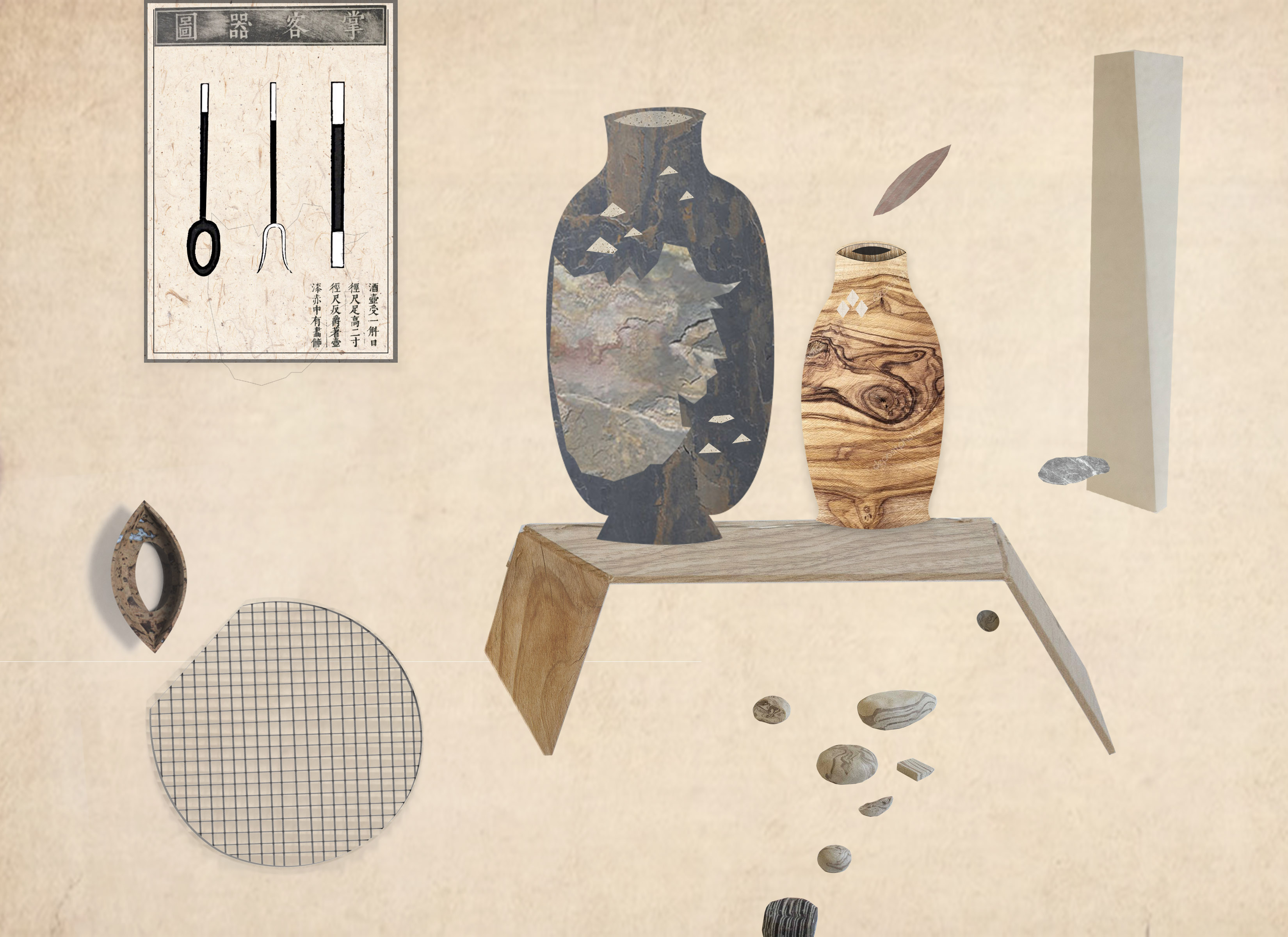 These objects are me, as a designer, using these ancient and vague illustrations as my resource, transforming them into a new collection of designed objects by redefining them into different materials, typologies, meanings and the ritual performance relating to these objects.
1. The slow water purification pitcher. Clay

2. The pitcher for the purification pitcher.
Clay

3. The phone signal blocker.
Concrete and epoxy

4. Incense burner for meditation.
Clay





5. The tea tray for tea ceremony.
Clay

6. The tablet indicating sunlight. MDF and paint

7. Ball game to practice concentration.
Maple and oak

8. The sound of Earth.
Clay and maple

9. A percussion signals the start of music.
MDF, oak, and paint

Each of my piece was built upon today's hyperactive society but also related to the past. We witness more data, machines, shows, technology..etc every day. The pace of our lives is unprecedented and ever-increasing. Our wealth of information has created "a poverty of attention,".

Modern humans and society have changed, we do not favor the same things our ancestors did. We evolved to pay attention to new information and motion. Our civilization has kept ignoring the things we were primed, as animals, to drop everything for: staying still and single-minded long enough to concentrate and produce something valuable.